Sectors and activities | Landscape
Today, to design a green space in a beautiful garden, a park, a woodland or to reinforce an escarpment, you do not have to be an architect, an engineer or an agronomist. Yet, not everyone has the background knowledge to understand plants, their characteristics and properties, costs, combinations, growth, deterioration, diseases, impact, legal aspects, soil (yes soil, because plants grow in soil!).
All these qualified technical specialists can be found at Studio Tovaglieri, who develop landscape projects every day that last and evolve and embellish our daily life.
A well thought out green space may cost a little more initially, but over time it pays off and the environment will thank you for it too! In actual fact, the saying is true: if you hire a qualified professional to do the job you know exactly how much it will cost you, but you don't know how much it will cost you if you call a "cowboy" tradesman!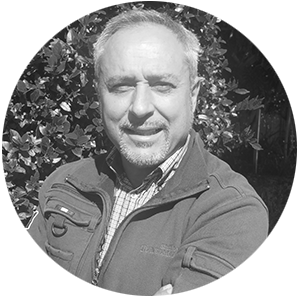 Andrea Tovaglieri
Head of Sector
Studio Tovaglieri
CEO dello Studio Tovaglieri.
Dottore agronomo iscritto all'Ordine degli Agronomi e Forestali di Varese n°88.
Abilitato al Coordinamento della Sicurezza in fase di progettazione ed esecuzione.
Abilitato Consulente Fitosanitario ai sensi dell'adozione del PAN.
Specializzato nella gestioni tappeti erbosi ad uso sportivo.
Esperienza nell'Organizzazione delle Strutture di Realizzazione e Gestione del Verde.