Sectors and activities | Agronomic Technical Assistance
Agronomic Technical Assistance includes all those services which require an on-going relationship with the client, be it a private individual or a public body. While collaborating with numerous public green space entities, Studio Tovaglieri is always informed about the latest contractual and legal regulations; having gained experience working in numerous private parks and gardens, the Studio is always aware of the needs of its clients and is able to offer a high standard of maintenance of the green spaces; for 25 years it has been monitoring and managing various agricultural and horticultural facilities throughout Italy, it has knowledge of production cycles and is able to identify the critical stages of the cultivation process which is crucial in achieving quality, in containing costs and in reducing environmental impact.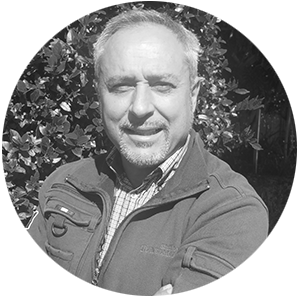 Andrea Tovaglieri
Head of Sector
Studio Tovaglieri
CEO dello Studio Tovaglieri.
Dottore agronomo  iscritto all'Ordine degli Agronomi e Forestali di Varese n°88.
Abilitato al Coordinamento della Sicurezza in fase di progettazione ed esecuzione.
Abilitato Consulente Fitosanitario ai sensi dell'adozione del PAN.
Specializzato nella gestioni tappeti erbosi ad uso sportivo.
Esperienza nell'Organizzazione delle Strutture di Realizzazione e Gestione del Verde.